Welcome to TIK Bearing Manufacturing Co., Ltd

0086-28-62493070
LEADING PROFESSIONAL MANUFACTURER
OF PRECISION BEARINGS
Who we are?
TIK Bearing Manufacturing Co., Ltd( TIK Bearing) is a professional bearing manufacturer in China. Founded in 1995, it is located in Meishan of Sichuan Province, covering an area of more than 30,000 square meters, with more than 400 workers and technicians. It has a wealth of technical expertise in manufacturing various ball and roller bearings. Its automatic bearing production lines are of most advanced level both home and abroad, and produces 10 million pieces of bearing annually. We inspect bearing's quality to ensure them performing exactly as specified. That is the reason for our continuing growth and success. In 2006 we established our marketing company TIK Industrial Co., limited. By means of its premium quality and reasonable prices, up to now, our bearings had been exported to more than thirty countries worldwide and are warmly welcomed.
What we make?
The manufacturing capacity of TIK Bearing ranges from small bearings with inner diameter of 2mm to large bearings with outer diameter of 1000mm. In addition to standard products, TIK Bearing can also supply non-standard and modified standard products for special application. TIK Bearing has its own trade mark TIK. Meanwhile, it can also provide OEM service.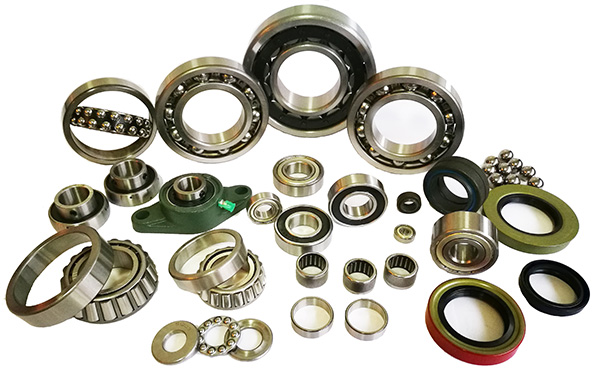 Why deal with us?
All producing processes, such as forging, turning, heat treating, grinding, assembly and packing, are finished in our manufactory. That is why TIK Bearing can provide you precision ball and roller bearings at the lowest possible prices and meet delivery on time. As an ISO9001:2015 certified manufacturer, we had established product traceability system. Besides, TIK Bearing has a strong technological team to solve various problems in application and use of our bearings.
"Creating more values for clients" is our company motto!
CONTACT US
MARKETING CENTER
TIK Industrial Co., Limited.
Address: No. 11 Niusha Road, Jinjiang District, Chengdu 610066, China.
Telephone: 0086-28-69180466, 0086-28-62493070
Email: tikbearings@gmail.com & tikbearings@163.com
Contact person: Mr. Chris Lau (Export Director)
Whatsapp/Wechat:+86-13096328272
Skype: tikbearings

MANUFACTURING BASE
TIK Bearing Manufacturing Co., Ltd.
Address: No. 86 Fangda Road, Ganmei Industrial Zone, Meishan 620038, China.
Telephone: 0086-28-38290848, 0086-28-38294038
TIK Bearing Manufacturing Co., Ltd © All Rights Reserved. sitemap